Why prioritize the Pezizomycotina?
More than 95% of plant-pathogenic, lichenic, lichenicolous, endophytic, and endolichenic fungi are
filamentous Ascomycota, concentrated in the Pezizomycotina.
The evolution of this clade is powerfully linked with the evolution of the green tree of life. 
Read More
Professor, Department of Ecology and Evolutionary Biology, University of Connecticut
T-BAS version 1.0
T-BAS: Tree-Based Alignment Selector toolkit for phylogenetic-based placement, alignment downloads, and metadata visualization; an example with the Pezizomycotina tree of life.
Planning for collecting trip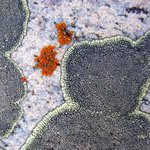 Welcome to Mycophygolife! https://t.co/NmVahHbG9q